Making This recipe was a lot easier than I thought it would be. Don't let all the spices fool you into thinking this is hard. If you can melt butter and dump in ingredients, you can make the sauce. With the paneer, just be patient. If you try it out and recommend any adjustments let me know. Sorry I didn't take any pics of the finished product. I ate it before thinking about it. I tweeked slighlty recipes from Food network and
Mattawamum's blog
They looked good but I thought they needed slight adjustments. I thought it turned out really well. I bought Lamba Tikka Masala from my favorite Indian restaurant and I thought it was pretty comparable. The restaurant's tasted like it had a little bit of beef stock in it. That could be from the lamb though. I'm definitely making this one A LOT.
Let me know what you think if you try it. My only complaint is that the first time I made it I didn't double or triple the recipe. It is seriously so good.
Ingredients:
1 1/2 Lbs chicken tenders, chopped into bite size pieces
(Marinade)
1 cup plain yogurt
2 Tbsp lemon juice
2 tsp cumin
2 tsp red pepper (I use less when cooking for my low-heat tolerante loved-ones)
2 tsp black pepper
1 tsp cinnamon
1 tsp salt
1 tsp ground ginger
(Paneer)
8 cups whole milk
¼ cup lemon juice
1 tsp salt (more or less to taste)
(Sauce)
1 Tbsp unsalted butter
2 garlic cloves, minced
1 jalapeño, minced
2 tsp ground coriander
1/8 tsp pepper
¼ tsp cayenne pepper (add more for more "heat")
½ tsp ground ginger
1 tsp cumin
1 tsp paprika
1 tsp garam masala
1/2 tsp salt
1 can (8oz) tomato sauce
1 c heavy whipping cream
(Garnish)
Cilantro to taste
Chicken
- Cut the chicken bite size.
- Mix all the marinade ingredients in a dish, add chicken.
- Coat the chicken.
- Let marinade in the fridge (at least 30 minutes, no longer than 24 hours)
- Stovetop: Add 1tblsp olive oil (uh oh, extra ingredient, can you handle it?) to a skillet with high sides. Heat the oil, add the chicken. Try not to add all the marinade. Cook on med-high for about 8 mins.
- Grill: Use a grill plate with small slats so smaller pieces of chicken don't fall through. (I haven't tried this method yet. Though my guess: 3 mins each side on med-high)
Sauce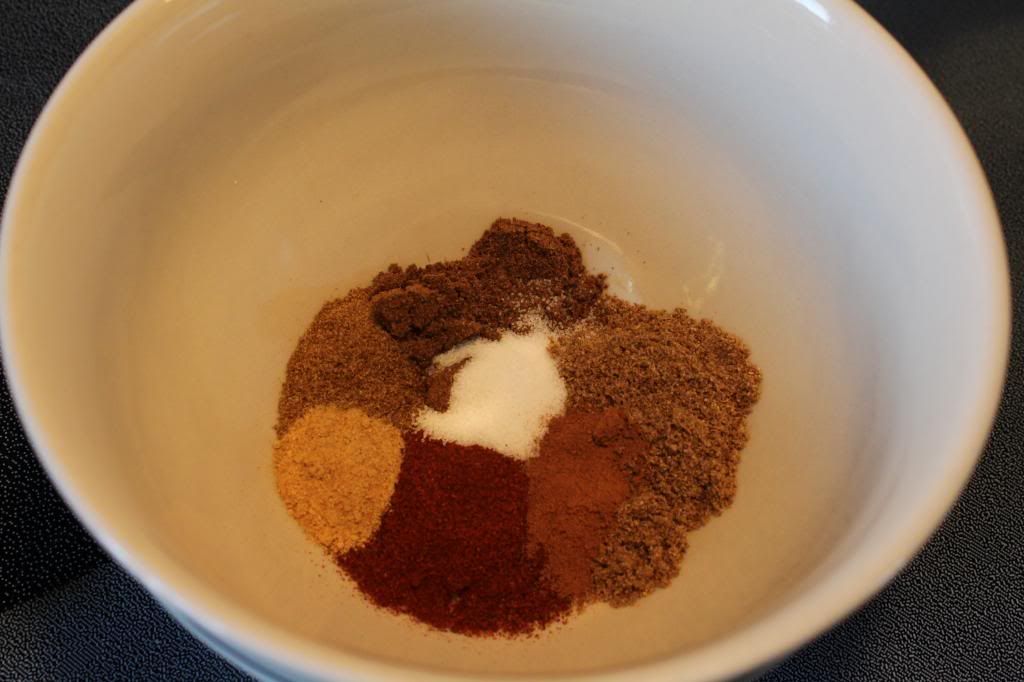 - Measure all your spices into a bowl (so you can dump them in all at once)
- Open up your can of tomato sauce
- Melt the butter over medium heat
- Add garlic and jalapeño and cook for 1 minute.
- Dump in the spices. Stir. (it should look pasty)
- Enjoy the amazing smell (seriously, if you don't, why are you cooking?)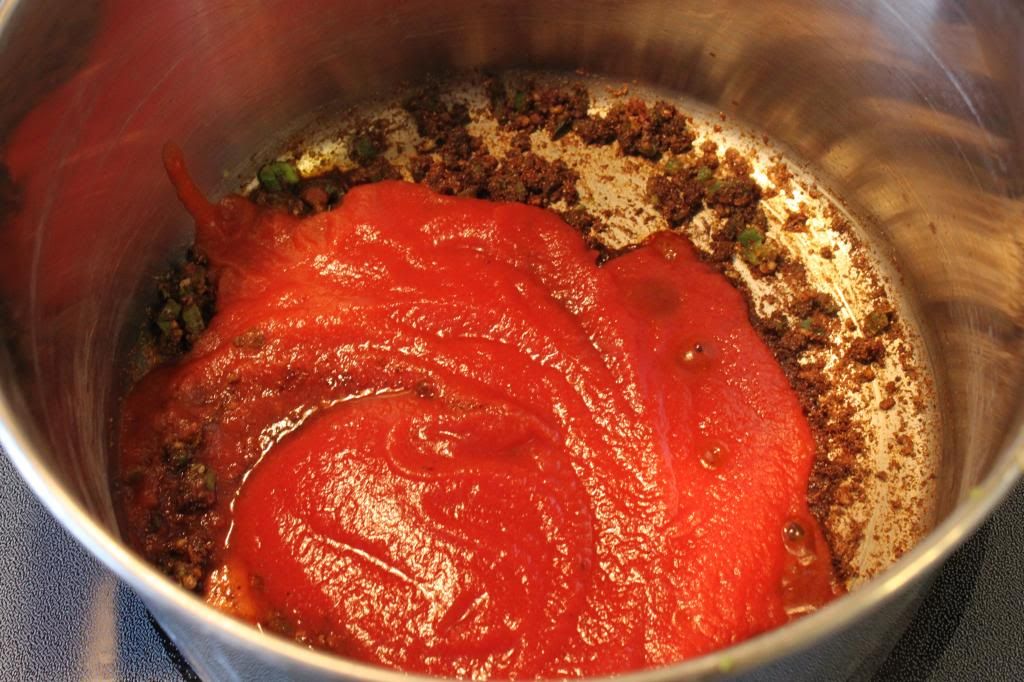 - Add tomato sauce. Stir and cook on medium for 15 minutes. It should be thick when you're done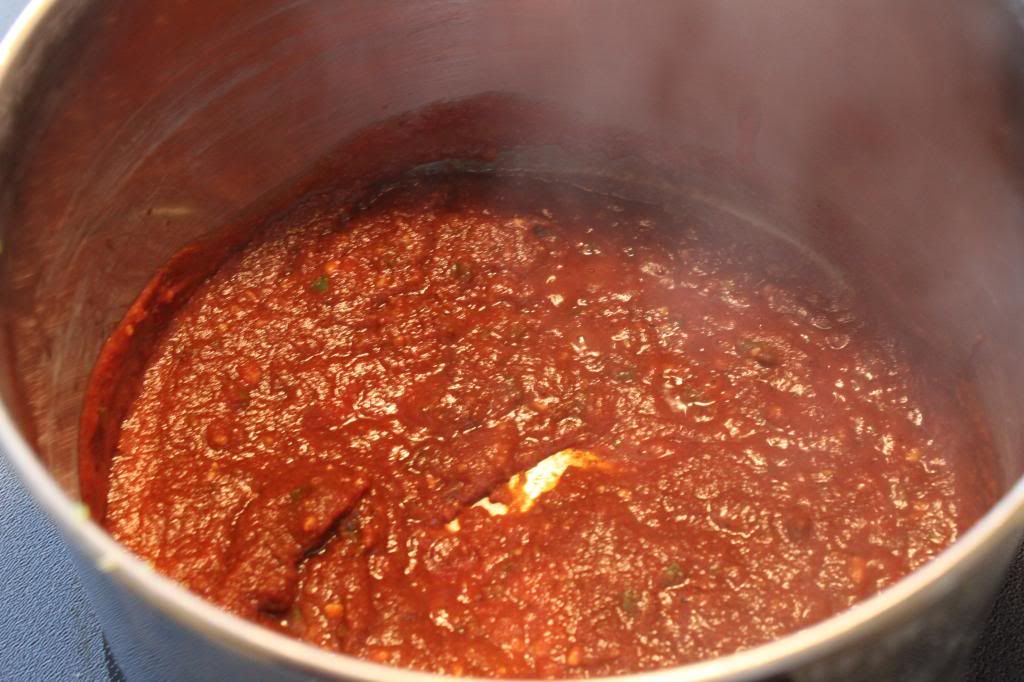 - Add in the cream: 1 cup is the standard. You can add more to dilute the heat (you pansy).
Paneer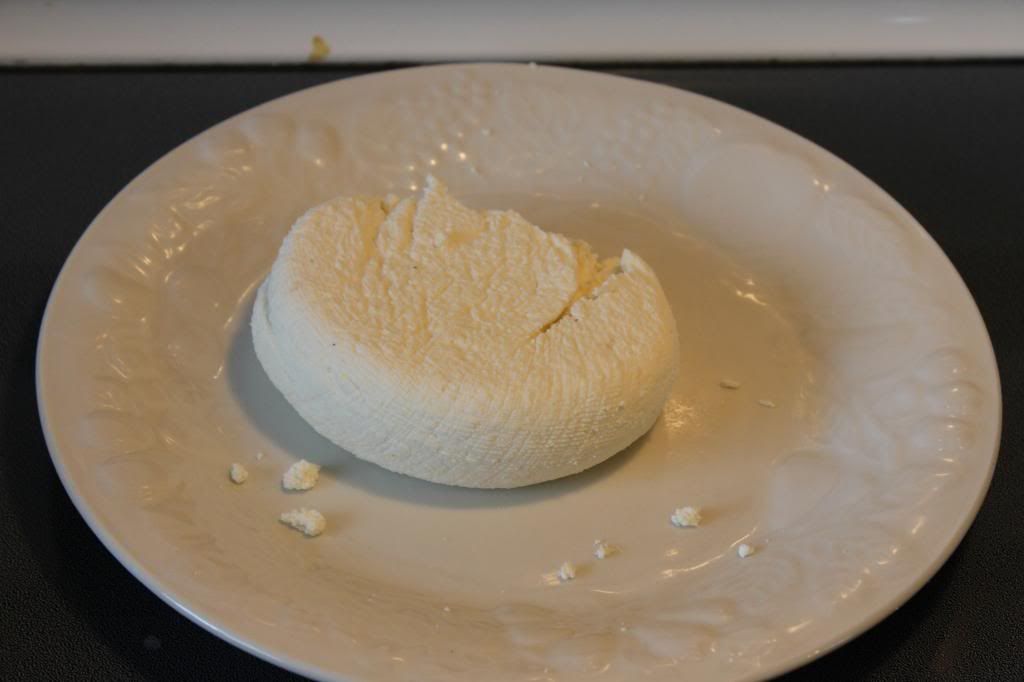 - Line a large colandar with cheese cloth (I bought mine at Wal-Mart in the fabric section. I ignored the weird looks I got going up and down the fabric/craft aisles) Then end goal is to dump cheese curds in this thing and twist and tie it off so make sure you leave enough cloth to make tying easy.
- Boil the whole milk in a non stick pot (because it will stick) over medium heat. It takes a while for it to get all foamy. That foam is what you want.
- Add the 1/4 cup of lemon juice. It will almost immediately seperate into curds and whey.
- Turn down heat to simmer/low
- Stir, trying to clump the curd together
- Pour out the curds.
- Rinse with water (It is bathed in lemon juice after all)
- Squeeze the water out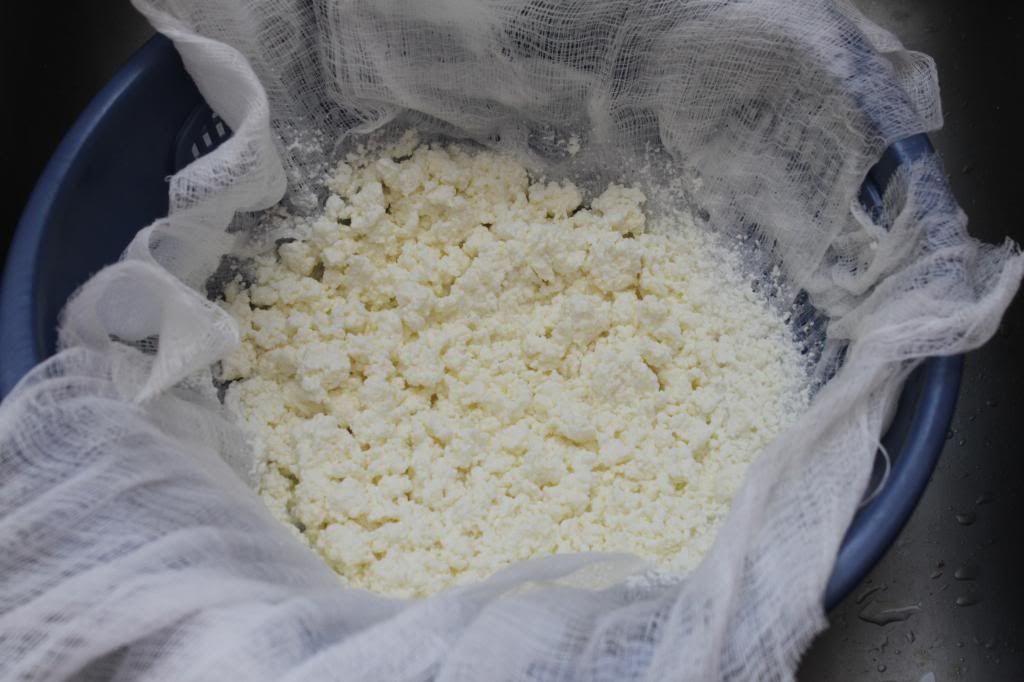 - Add salt and mix (seriously please salt to taste. The first time I made it I didn't add salt. It tasted like milk. Only more bland)
- Wrap tightly in the cheesecloth and try to squeeze out even more water.
- Tie it and hang it over your sink and leave for 15 mins. Hopefully it will drain some more
- Give it another squeeze to try and get out any more moisture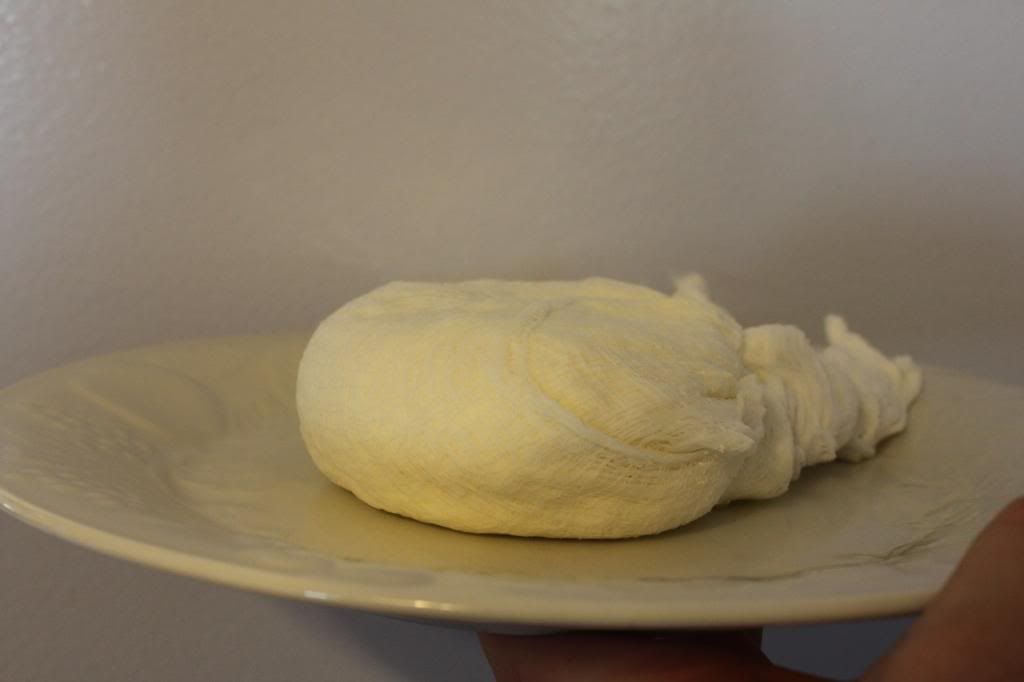 - shape into a flat wheel with the knot/twist on the side, lay on a plate, put another weighted plate ontop and let it sit in your fridge for 20+ mins